Join With Us Accelerating
Constructor Excellence
Become an AIC Member To Support Construction Professionalism
We believe in professionalism, ethics, and a higher standard of practice for construction professionals. Together, we are advancing the professional constructor through advocacy, training, and career growth opportunities.
Regardless of your position or length of industry service, individuals in construction management can join AIC to boost job performance and elevate professionalism within the industry.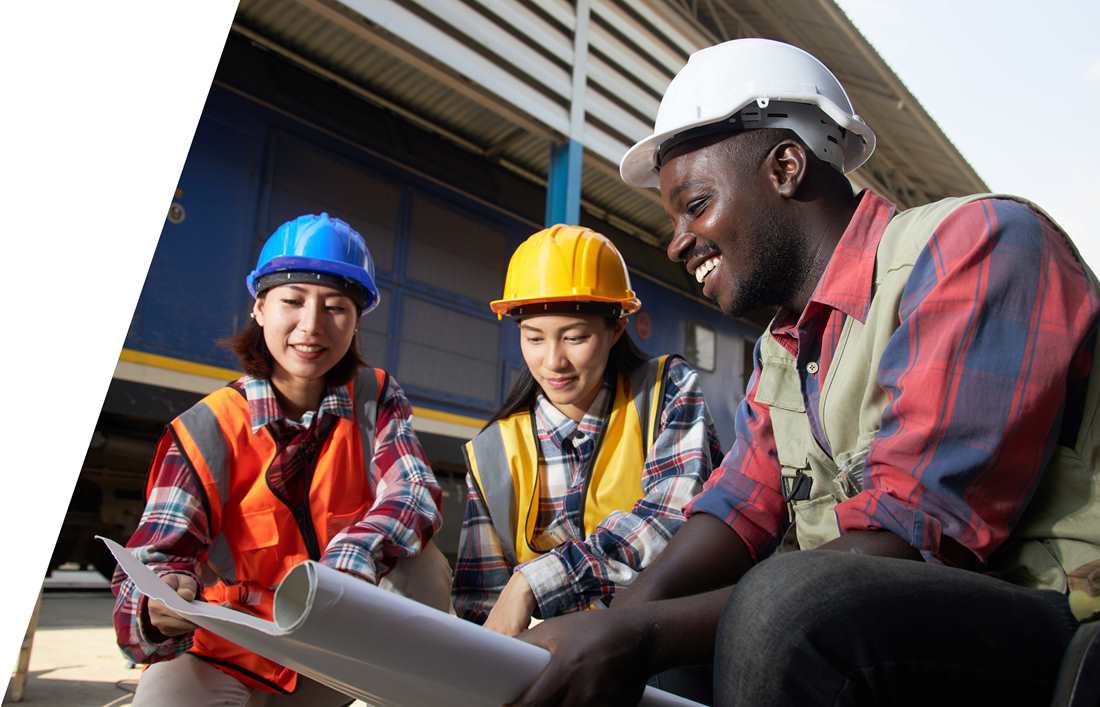 Benefits of AIC Membership
Gain immediate access to tools and resources that will help you do your job better and build your reputation as a skilled construction professional.
Expand your network of peers who face the same challenges you do and can help find solutions.
Advance your career by taking advantage of a wide range of professional development and networking opportunities.
Resources As An AIC Member
A subscription to The Professional Constructor Journal – a leading journal published twice a year featuring articles from the top construction educators.
A subscription to The Constructor News – AIC's monthly E-Newsletter featuring highly relevant content and news.
Member Pricing on events such as the AIC Annual Forum.
Access to affinity programs and discounts on products such as ENR Magazine, ConsensusDocs, and more.
Professional Development Opportunities
Year-round access and discounted rates to educational programming — both in-person and distance learning through our educational partners (e.g. Lorman Education, RedVector, and Click Safety).
Access to career development through the AIC Career Center.
The opportunity to earn professional designation as an Certified Associate Constructor (CAC) or Certified Professional Constructor (CPC) after qualifying for and passing the respective examinations.
Construction Community Access
Gain access to a network of peers through the AIC Member Directory and Certified Professional Directory.
Take advantage of leadership opportunities through AIC Committees and the AIC State Representatives Program.
The Professional Membership is for any individual who identifies as a construction professional. Any sector, education, or experience level is welcome to join at this membership level.
Professional Members are full voting members and are able to serve in leadership positions.
Certification as an CAC or CPC is not required in order to join.
Yearly Dues: $275
Young Professional Member
Young Professional Membership is available for any construction professional who is under 30 years of age. Young Professional Members get full access to AIC Member Benefits and Voting Rights.
Reduced price membership gives you the tools to grow professionally.
Certification as an CAC or CPC is not required in order to join.
Yearly Dues: $140
Educator Membership is reserved for individuals that teach construction related courses or support a construction-related program.
Membership allows educators to participate as a full voting member of the AIC.
Provides educators with an opportunity to grow and maintain a connection to industry professionals.
Yearly Dues: $165
Student Membership is for individuals currently enrolled in a construction or construction-related program at an accredited university or college.
Student Members are not voting level members, but have full access to full member benefits at a reduced price.
Student Members receive opportunities to connect and network with industry professionals as part of their AIC membership.
Yearly Dues: $25